Do you want to learn the Hindi language? Facing problems while writing Hindi? Hindi is our national language and it is spoken in almost all the cities of India. In each and every school Hindi belongs to the category of compulsory subjects. Everyone should know all the main language spoken in our country. Our kids should know how incredible our country is. Many applications have been developed which can teach us different languages. We must learn all the languages.
We always make mistakes when we write something in Hindi, so to understand and learn it in a better way we are today going to see at the Top 10 Free Apps to Learn Hindi Online.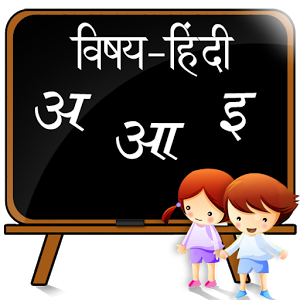 Students who are currently in school need to practice writing paragraphs and essays in Hindi on regular basis. Only then you will stop making mistakes while writing it.
There are video tutorials, PDF files and more documents available on Google and other sites from where you can learn the Hindi language. Let us see how the applications which I am going to list down will help students and teachers in learning.
In some schools, there is an option after 7th standard for students that whether they want to learn Hindi or Sanskrit. These applications will also help those students who have selected Hindi as their subject.
If you practice writing paragraphs in Hindi daily 2-3 hours, you will see improvement in yourself or in the students whom you are teaching. You can also make your children read Hindi newspapers, comic books or articles written in Hindi. Make them write Hindi paragraphs or difficult words daily and see the improvement.

Top 10 Free Apps to Learn Hindi Online:
Download Top 10 Free Apps to Learn Hindi Online and be a master in it. Let us see applications now.
Make sure you are having a good internet connection with you if you want to download these applications without facing any kind of internet problem. Good internet connection will response quickly and download the application in just a few minutes. Apart from these applications, you can download PDF Files, you can learn from video tutorials which you can get from YouTube, you can download study material from Google. Thousands of sites are there providing educational materials.
Below is the list of Top 10 applications for learning the Hindi Language.
Learn Hindi. Speak Hindi: A very easy application. Just 5-10 minutes of daily practice and then you can speak and write Hindi correctly. Download Learn Hindi. Speak Hindi application and learn different lessons of Hindi language. Very beneficial application for kids who are learning to speak. Yes, it is that much useful application. You can teach your kids verbs and how to pronounce different words in Hindi. Make them write paragraphs in Hindi and see the improvement. The application includes some amazing features like Crystal-clear audio, Speech Recognition, Useful phrases, Verb conjunctions and many things.
Learn Hindi Quickly Free: Considered as one of the best application for learning Hindi quickly, Download Learn Hindi Quickly application and phrases, difficult words, difficult alphabets. There are more than 1000 phrases available from which you can learn and teach your students.
Hindi Alphabet: Want to teach your kid how to speak Hindi? Looking for such applications developed specially for kids? Download Hindi Alphabet application and teach your kids all the alphabets available in Hindi. It includes lessons on Hindi Verbs, Hindi Vowels, Hindi Consonants. This application also includes pictures so it will become more easy for you to learn. You can draw alphabets and color them. Your kids will find it as a game and they will study too.
Learn Hindi Step by Step: The application Learn Hindi Step by Step includes, different features like the alphabet, Hindi Reading Practice, different quizzes, Hindi Vocabulary, Hindi Grammar and more. Teachers, students, parents anyone can download the application and use it.
Learn Hindi, 6000 words: As the name implies, the application contains more than 6000 words which you can learn and teach your kids. There is a unique feature in this application, known as "Spin" which includes different topics. You can select random topics from the available ones, which you want to learn as per your interest.
Learn Hindi Lite: Download Learn Hindi Lite application. Specially designed for kids, this application is developed for kids belonging to toddler, kindergarten, pre-nursery and nursery. Teach them Hindi Varmala with fun.
Learn Hindi-Speak: This application includes different lessons on Glossary, Short Sentences, Translate English words into Hindi. Download Learn Hindi-Speak application and start learning it.
Learn Hindi Vocabulary Free: Want to learn Vocabulary? Download Learn Hindi Vocabulary Free application and start teaching it to your kids, students. It is an interactive and easy to use application. You need to practice daily if you want best results. The application is beneficial for students, teachers, and parents. Many applications are there which you can download. You can also test yourself by attempting
Simply Learn Hindi: One of the best application for learning the Hindi language. It includes more than 300 phrases, words which you can learn, experts from India upload lessons on various topics, Audio lessons, quiz on various topics. This application will surely improve your Hindi Skills.
Learn Hindi Letters: Learn and teach letters to your kids with these applications. Learn Hindi Letters is an amazing application for kids.
Download these applications, and start learning Hindi. Learn yourself and teach your kids also.


Whether you're aiming to learn some new marketable skills or just want to explore a topic, online learning platforms are a great solution for learning on your own schedule. You can also complete courses quickly and save money choosing virtual classes over in-person ones. In fact, individuals learn 40% faster on digital platforms compared to in-person learning.
Some online learning platforms provide certifications, while others are designed to simply grow your skills in your personal and professional life. Including Masterclass and Coursera, here are our recommendations for the best online learning platforms you can sign up for today.
The 7 Best Online Learning Platforms of 2022