How much do you know about History? There are many people who just love to travel at different places and wants to know the story or we can say the history of that place. If you are an Indian citizen, you must be knowing that our India has an amazing history. We have thousand number of forts each have their own mesmerizing story in almost every state of India.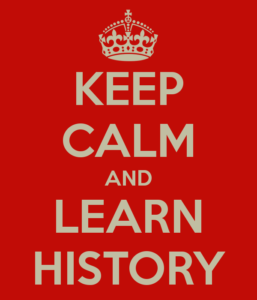 Not only related to forts, we have an amazing history related to food, festivals, religions, folk dances of every state, languages, kings, freedom fighters, astronauts and man more.
Do you want to learn History? Do you want to teach history to your kids, students or friends? We have brought Top 10 Free Apps to Learn History Online. You can download these applications and learn history.
There are many sites which you can refer for learning histories like Google, Indiabix, YouTube and much more. Remembering important dates in history subject is quite a tough task but for having a basic general knowledge we should remember them.
Let us see at the Top 10 Free Apps to Learn History Online.
History GK: If you really want to gain knowledge related to world history then, you must download History GK application on your device. You can also learn about Indian history through this application. With the improvement of your general knowledge about history, you can even prepare for various competitive examinations like IBPS, IAS, State PSC, SSC and other. The application includes 4 different lessons. Let us look at the lessons.
Chapter 1 includes world history.
Chapter 2 includes modern India.
Chapter 3 includes medieval India history.
Chapter 4 includes Ancient India.
World History SMART Dictionary: Download this application, and learn about more than 5000 concepts included inside. You can study about Rulers, Historians, Wars, Economic Reforms, Modern History, Political Reforms and other concepts. The application has been developed for students, teachers, parents and kids.
History India GK Quiz 2017-2018: How much do you know about India? Test yourself. Download History India GK Quiz 2017-2018 application on your device and attempt the quiz related to different concepts. It is a helpful application for those who are currently preparing for competitive exams like civil services, UPPSC, MPPSC, RPSC, IT Officer and more. It includes various exam oriented topics like Ancient India History, Modern India History, Daily current affairs, 10 questions per quiz, important concepts and more things.
Indian History, Book, and Quiz: If you want to study about ancient history, from the time of pre-Vedic era and past few years, then this application is one of the best which I can recommend to you. You can attempt more than 400 quizzes and test how much you can remember. It includes almost all the historical events which we learn in school. There is an option through which you can save the lesson you were going through so that you can continue your study from the point you left. You can study about the battle like battles of Panipat, the battle of Haldighati and much more. Study about historical monuments like Qutub Minar, Taj Mahal, Red fort and much more.
Learn World History: Download Learn World History application if you want to learn about the history. How were the people in 1900, how they were living, what was the culture at that time? There are quizzes which you can attempt, the quizzes are related to three major subjects Warfare and Politics, Science and Exploration, Arts and Culture.
20-20 Quiz History in Hindi: If you want to gain general knowledge in Hindi language and if you want to test your GK, then download this application on your device and start using it. It includes 20-20 questions based on Indian History. You can also share this application with your friends. It is a very helpful application for students, teachers, and parents. It will improve your general knowledge. Not only Indian History, it includes questions on various subjects like Reasoning, Physics, Chemistry, Biology, Economics. With the help of this application, you can also prepare for various competitive examinations like UPSC, SSC, and PSC.
India and World History in Hindi: More than 1500 questions are available in this application. So, you can easily study about India and World History. Don't worry if you are not comfortable with the English language because this application is developed in the Hindi language so it will become easy for you to learn. We have a million stories related to our Indian History, and all of them are very much interesting. Download this application to learn some of them.
History of Nigeria: If you want to study the history of Nigeria, download History of Nigeria application and start studying about. You can learn about culture and civilization. The application includes some amazing features like quick search topics, search your favorite topic, and much more.
Cricket GK: Interested in knowing the history of cricket? Though our national game is hockey, but people are crazy for cricket. If you want to learn about the history of world cricket then, you must download Cricket GK application on your device. It is a quiz application having two categories: Easy and Difficult. You can select category as per your choice. Improve your cricket knowledge with this application. Download it from Google Play Store.
United States History: Are you an Indian citizen but settled in the US? Are you interested in studying the history of United States? Download United States History and start studying about it.
I hope the applications which I have listed above will help you in many ways. Download these applications directly from Google Play Store. All the applications are available on Play Store. Recommend these applications to your friends and family members. If your kids do not like to study history, they will surely start loving it if they will study it from these applications.
Learn about History and spread the knowledge of History with your friends.
Whether you're aiming to learn some new marketable skills or just want to explore a topic, online learning platforms are a great solution for learning on your own schedule. You can also complete courses quickly and save money choosing virtual classes over in-person ones. In fact, individuals learn 40% faster on digital platforms compared to in-person learning.
Some online learning platforms provide certifications, while others are designed to simply grow your skills in your personal and professional life. Including Masterclass and Coursera, here are our recommendations for the best online learning platforms you can sign up for today.
The 7 Best Online Learning Platforms of 2022