Are you preparing for IELTS 2022-2023? Are you looking for apps to boost your speaking preparation? In this post, you will find the 7 best IELTS speaking apps to enhance your IELTS preparation.
IELTS is one of the best exams to prove your proficiency in English. It can help you get into the best colleges, universities, and other academic institutions all around the world. However, the top institutions always demand high band scores. So, how to get a good band score on this test? How to prepare for it? Which is the best IELTS preparation app in the market? Which is the best IELTS speaking app in the market? Is there any free IELTS preparation app on the market?
7 Best IELTS Speaking Apps for Online Practice: 2022
We have compiled a list of the best 7 IELTS speaking apps in the section below. Continue reading to find the best IELTS speaking app for you.
1. FluentU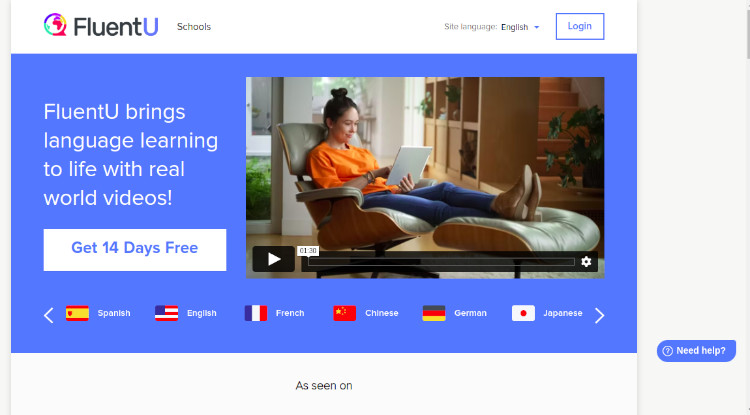 FluentU teaches English using videos that show how native speakers use the language in their own medium. Music videos, news stories, and movie trailers are among the clips available.
This actual content teaches English the way native speakers communicate, instead of the rigid, formal English taught by traditional sources. In addition, unlike other sources of English movies, FluentU features language learning tools that help you understand phrases and words you've never heard before.
FluentU's videos all have engaging subtitles that allow you to click on words to get a translation, example paragraphs, and a pronunciation guide. You'll learn more about what you listen to this way. The videos will show you not only how native English sounds but also how phrases are utilized in various settings.
FluentU also provides tailored quizzes that allow you to put what you've learned from the videos into practice. The quizzes in the app version include speaking questions that allow you to practice your English pronunciation using your device's microphone. Simply voice your response into your device, and FluentU's speech recognition software will tell you if your pronunciation is correct.
Features
FluentU offers a collection of real-world videos, such as clips, movies, music, and more.
It offers a quiz to help you track your progress.
It offers a 100% personalized user experience.
It currently offers 9 languages – English, French, Japanese, Korean, Russian, German, Mandarin Chinese, Italian, and Spanish.
You can access this app on multiple devices.
2. ELSA Speak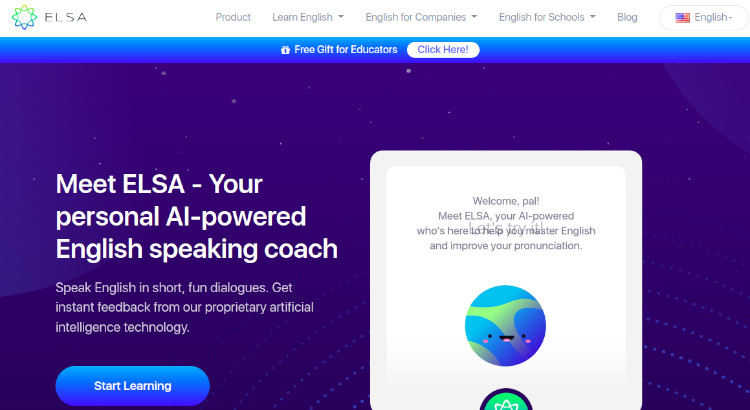 ELSA is an English pronunciation app that helps you speak English clearly and effectively.
The accent is the first factor that strikes our mind when we think about English speaking. This application allows the user to improve English by playing fun games that focus on pronunciation, rhythm, word stress, and intonation. The app compares the user's voice to that of native speakers and delivers immediate feedback and correction instructions.
This app contains courses to match your needs, whether you are preparing for IELTS, TOEFL, or TOEIC. It is one of the best apps for learning English speaking.
Features
The ELSA AI Coach closely monitors your progress and alerts you when you get diverted. You would be rewarded for your efforts and hard work.
It is the first and finest speech recognition tool for evaluating and providing immediate, comprehensive feedback on pronunciation and fluency. This allows the student to detect and learn the correct pronunciation rapidly.
Its self-learning AI analyses performance and behavioral data to tailor each user's daily curriculum.
3. Learn English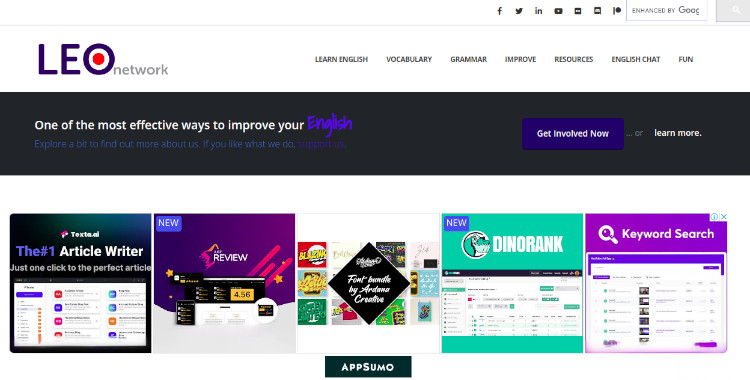 This app is designed for self-learners who want to speak English quickly and fluently. From greetings to introductions to small talk, this English-speaking application has 750 audio sessions from native speakers on frequent or daily English conversations.
Through engaging learning methods, people can learn a variety of topics ranging from greetings, introductions, casual talk, and business dialogues. Users can also put what they've learned into practice by playing interactive games. Furthermore, the application focuses on improving listening and vocabulary abilities through entertaining stories and news articles. This app is appropriate for learners of all levels, including beginners, intermediate, and advanced.
Features
It includes over 750 lessons on everyday English conversation with audio files from native speakers.
This app covers a wide range of topics, including greetings, introductions, small talk, and business interactions.
By changing the show/hide transcript option, you can better grasp and remember the native speaker's reading style.
Changing the translation mode allows you to understand the meaning of new terminology as well as the meaning of the entire sentence in each context.
You can not only enhance your listening skills and vocabulary, but you can also broaden your knowledge and stay up to date on international events.
4. Hello English App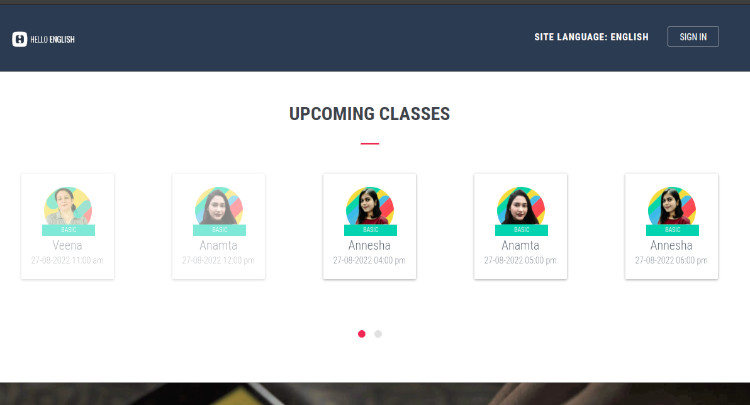 Hello English: Learn English is an app designed for non-English speakers who want to learn the language reasonably rapidly, straightforwardly, and enjoyable manner. However, all of this is relative to the user's level of interest and drive in learning English.
The most intriguing aspect of the app is that it offers over a hundred interactive courses to assist users in learning grammar. The best aspect is that all of these lessons are available offline. You only need internet connectivity when you want to ask questions.
Features
This app offers more than 500 interactive audio/video lessons and fun, practice games for reading, writing, and speaking.
It offers a dictionary that contains over 10,000 English words.
It has a voice recognition feature that you can use to check your pronunciation accuracy.
It works offline, which lets you learn anytime, anywhere
It has conversation practice games.
It has a daily news feature for speaking practice.
5. Duolingo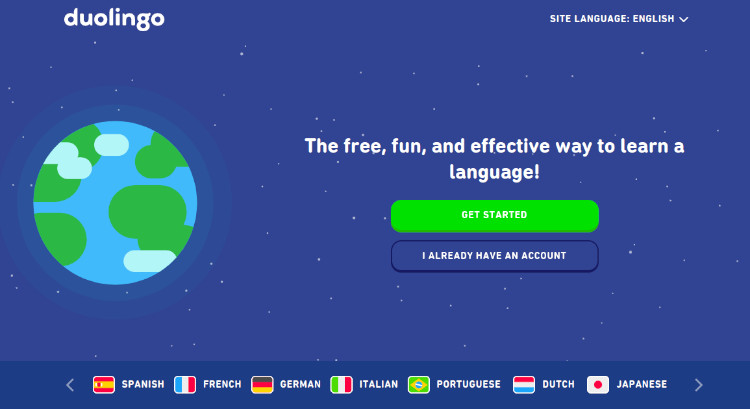 The Duolingo application has revolutionized how individuals learn spoken English. The English mini-lessons of this app are fun and informative. The app assists with reading, listening, speaking, vocabulary, and English pronunciation practice. Every day, the application helps the user to learn new words. It is a user-friendly app due to its short lessons and progress tracking techniques.
Features
Duolingo also enables you to revisit what you've already learned to improve your skills.
It supports over 30 languages, including popular alternatives such as French, German, Chinese, English, Japanese, Portuguese, Russian, Italian, Korean, Arabic, and Spanish.
Duolingo Stories is one of the coolest new language-learning options. You'll hear short discussions and stories about a variety of subjects in Duolingo Stories.
It has a timer and progress statistics to track your progress.
6. Cake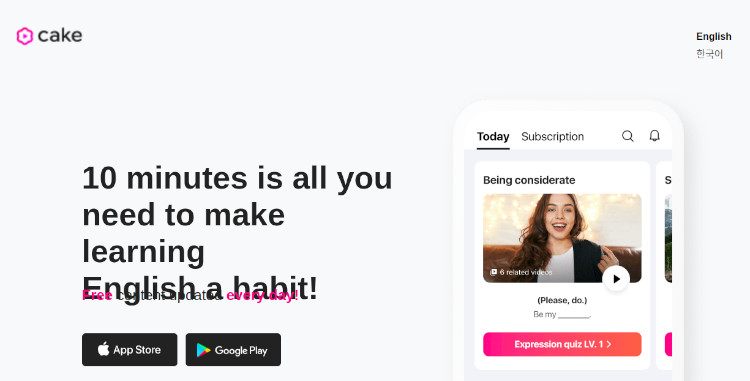 The CAKE app is an excellent English-speaking app if you want to practice IELTS speaking. It offers free chances to communicate with native speakers. This app can help you speak like a native speaker.
You will have to use its AI speech recognition feature and record your course using it. It will detect errors and give you feedback. In this way, you can get better at speaking.
Features
The Quizzes in this app will help you detect your errors.
It has various levels to develop your listening and speaking skills
Its lessons are fun, similar to playing games.
7. Forvo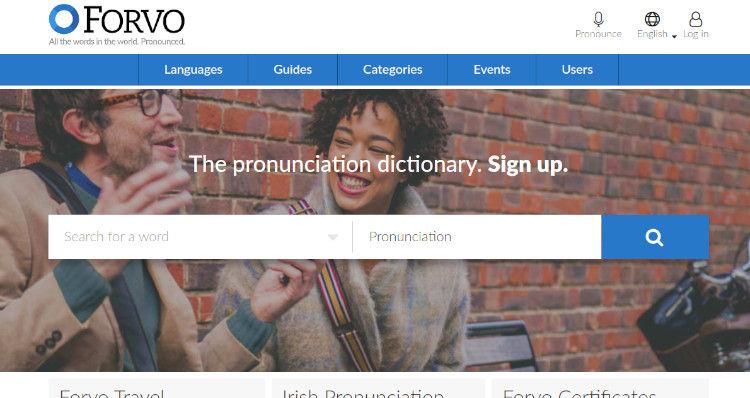 Forvo is one of the best speaking apps on the market. If you are preparing for the IELTS speaking test, this app can give you a good boost in your preparation.
With this English-speaking app, you may learn to pronounce at any time and from any location. The app provides instant access to tens of thousands of pronunciations contained in Forvo's massive database.
Forvo is a fantastic tool for improving your language skills. You may learn to pronounce almost any language using this software. All of this is done through a simple and user-friendly interface.
Features
There are almost 7 million different pronunciations available.
This app examines various accents for the same word in the same language.
It has male or female sounds feature.
It keeps note of the pronunciations you've lately heard.
It can record pronunciations in your native language to assist other students!
Learn accurate pronunciation in over 450 languages.
A Guide to IELTS Exam Preparation Strategy
There are four sections in IELTS: Listening, Speaking, Reading, and Writing. Check out the sections below to learn how to prepare for each section.
Listening Guide to IELTS Exam Preparation Strategy
In the first recording, you will be asked to listen to and answer questions about a discussion between 2 individuals. These recordings can now be made in any American, British, Australian, and Asian English accent. To prepare for this, you must first become familiar with these accents. You'll have to watch a lot of videos. We recommend watching Ted Talks or dialogic debates on BBC or CNN.
The second recording is a socio-cultural monologue, while the fourth is a University speech. The key to preparing for each of these recordings is to focus on the fundamental point delivered in the recording. You must also understand what other problems are outlined in the recording and how the speaker presents his idea.
The third recording is generally a four-person group conversation. Understanding the main topic of discussion is also very important to you here. Aside from that, try to recall the names of the people involved in the discussion and any specific references.
When watching videos, start with those that have subtitles because they will help you comprehend them better and will also help you enhance your vocabulary.
Ultimately, slowly listen to each audio and try to memorize only the most relevant bits of it. Don't fill your mind with useless information. This, of course, requires a great deal of experience.
Speaking Guide to IELTS Exam Preparation Strategy
It is the most feared part of the test. But don't worry, with the right preparation strategy, you can score a good band in this section. The first assignment in this section requires you to answer some basic questions about yourself, such as family, hobbies, and aspirations. So, the key here is to provide timely, detailed responses while avoiding gossip, which can negatively impact the assessor.
For task 2, you must speak for around 2 minutes on a particular topic. Try to convey your understanding of the given problem as simply as possible. Use facts to support your answer, but only relevant ones. Irrelevant facts can get you in trouble.
The final task requires you to respond to the examiner's questions about the topic you discussed. Always be confident and explicit about what you're saying. Be sure of what you said in the previous task because the examiner may ask you clever questions to cause you to contradict yourself.
When responding to the assessor, try not to appear overly enthusiastic or even scared. Respond calmly and intelligently. If you don't know the answer, try not to ramble incomplete answers with irrelevant facts. Try to answer the question, if you don't know the answer, you can ask the examiner for the next question.
Reading Guide to IELTS Exam Preparation Strategy
In this section, you must read and answer questions about three large passages, each of which contains approximately 300 words, therefore, the first thing you must learn is how to speed read. This talent can only be developed by forming a habit of reading and reading a lot before taking the exam. Since you won't have much time to re-read the sections, try to comprehend them the first time you read them.
Outline the major points of the sections in your mind. This will help you to provide more precise answers to the questions.
If you want to find the answers fast in a given passage, you must be good at skimming. Skimming can help you find the answers quickly which will save up a lot of time for the next questions. When drafting your answers, be specific and certain. If you aren't sure, double-check, but be as specific as possible.
Make it a practice to read extensively before tests. You can improve your band score with this. Improve your vocabulary as well. After all, you don't want to be trapped trying to figure out what a specific word in the passage means.
Writing Guide to IELTS Exam Preparation Strategy
In this section, you must complete two tasks in 60 minutes.
150-word description
250-word essay
It is smarter to complete the essay first, as it takes more time, and then continue to task 1.
When writing the essay, make sure you explain the main topic correctly and in a highly understandable manner. Furthermore, establish the topic's argument fluidly so that each paragraph appears to be linked to the preceding one. You don't want your essay to appear like a random collection of data but instead as a single strong piece of writing that describes the provided topic.
Learn how to completely interpret graphs and tables for the first task. You must thoroughly understand the idea expressed by the given diagram. Moreover, understand the given topics or questions and create your explanation based on the comparison of these statistics. Try not to make any sections of the description too long; keep it succinct and to the point. You must deliver a neat solution to get a good score in this section.
Improve your writing speed and build a solid vocabulary. Finishing both tasks in 60 minutes is a struggle and requires a writing habit. Avoid making stupid punctuation errors or utilizing acronyms, as these can lower your grade.
The Bottom Line
We understand that it is ultimately an examination, so you are likely to be nervous. But don't overstress yourself because stress and fear can cost you a portion of your score. You must sound confident in yourself, especially during the speaking section. Showing anxiousness or panicking can give a wrong impression. Have confidence in yourself and your preparation, and give everything that you have got. Good luck!!!
Whether you're aiming to learn some new marketable skills or just want to explore a topic, online learning platforms are a great solution for learning on your own schedule. You can also complete courses quickly and save money choosing virtual classes over in-person ones. In fact, individuals learn 40% faster on digital platforms compared to in-person learning.
Some online learning platforms provide certifications, while others are designed to simply grow your skills in your personal and professional life. Including Masterclass and Coursera, here are our recommendations for the best online learning platforms you can sign up for today.
The 7 Best Online Learning Platforms of 2022