Last updated on September 9th, 2022 at 04:28 pm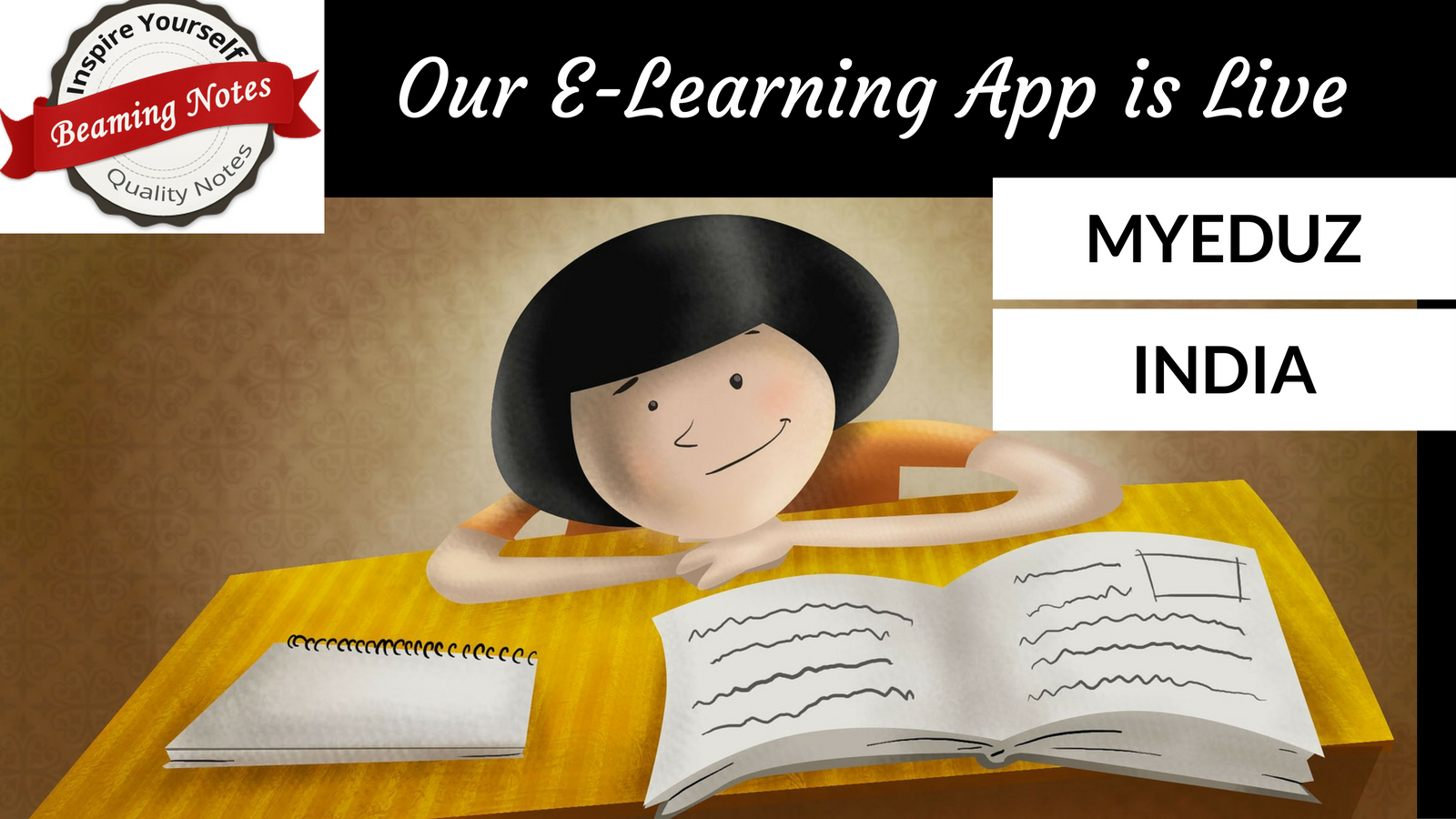 Hello guys, for those who are reading this.. Let me introduce myself.. I am Abhishek and I founded Beamingnotes in 2012. It started as a small pass-time hobby and after a year we saw students finding interest on the summaries and analysis we shared! This encouraged us to write more and we devoted some time back in 2013 and 2014 to generate content and since late 2014, Beamingnotes gained popularity among the students.
A good number of students who come to our websites are looking for poem summaries and analysis for their school texts and they find the notes useful. Quite a lot of them are mobile users too! So we thought to create a community of studying and learning platform for students and thus the birth of Myeduz. We went live with Myeduz a year back, in the mid of 2015. We slowly developed features that can be useful to students like- notes, forum, course reader and a lot more.
Today, we combined the efforts of Beamingnotes and Myeduz to present you the Myeduz India app which you can download from the Google Playstore here. Currently, the app is only for Android users and we hope to develop an iOS app for the same in the next 3-4 months. Also, as the name suggest, we are currently catering to Indian students only. You can expect Myeduz Global to launch within the next 2 months.
What this means to you
Our first version of Myeduz is designed keeping in mind the objective to reading poem summaries and analysis. All courses are free for you to enroll. Once you download the app, you can read them anywhere, anytime and it's for everyone. You can also save a course, add notes and do more..
Stay with Us.. There is a lot to come
In the next update, we plan to make the app more refreshing, unique, with points and rating system. Also, we will try to have a discussion forum on board so what wherever you are stuck, we can help you out or you simply can consult your fellow peers!
Till then, download the app.. Here is the link again
https://play.google.com/store/apps/details?id=sid.jones.myeduz
Interested in watching a short promo view, here you go! See you soon!
Table of Contents:: Summary
hide
We Need your Help to Grow: Looking for Volunteers for Beamingnotes!
We have been providing English notes, summaries, and, analysis for years. This has helped a lot of students across the globe. Right now we are looking for volunteers who have a strong command of English and is ready to volunteer for a month. All volunteers will be given an internship certificate after the successful submission of 30 plagiarism-free quaity writeups! All the writeups will be published on the website under your name. If interested, please reach out to
[email protected]
over email with the SUBJECT: I WANT TO VOLUNTEER, and we shall get back to you soon!