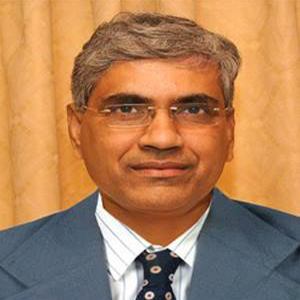 By Dr. W.R. Reddy, IAS – Director General – National Institute of Rural Development and Panchayati Raj
In a country with a population of over a billion, over 60% of that population is centred around Rural India (as per Census of India) and despite large publicly funded science and technology infrastructure and a sizeable education base, the country has not been able to recognise its innovative potential in Rural India, due to a fragmented innovation ecosystem. Though the Government has undertaken many initiatives to strengthen this ecosystem, there seem to be too a slew of challenges. Event new policies, though creating a major explosion of innovation led growth in Urban areas, it does not seem to have helped the Rural population as much.
The main issue here is getting Incubators and Investors to pay attention to Rural Innovation and Start-ups.
Inclusive innovation in rural India, through Social and Rural innovators, does have a lot of takers, however these Entrepreneurs and Innovators suffer from lack of finance and backing. Even with the formation of finance initiatives and Ecosystem support, they still don't seem to attract most of the incubators. The Micro, Small and Medium Enterprises (MSME) act 2006, was enacted to facilitate the promotion, development and enhancement of Micro, Small and Medium enterprises and entrepreneurship, but still has a long way to go with respect to Rural India.
The problem is not that the innovations cannot stand up to their peers, who focus on Urban focused innovations, but stems from the challenges faced by the incubators themselves. Some of the problems they face are:
Not too many enterprises seen in the regions
Little or no support from State Governments
Few examples of Social / Rural innovation see and hence there is low awareness
Need to create better connectivity
Need to create better awareness to the benefits of working with an incubator.
One of the leading Government initiatives working towards helping innovators across the country is the National Innovation Foundation (NIF), which has taken major steps to server the knowledge rich but economically poor people of the country. But in their strive there are still millions of ideas and innovators waiting for assistance in terms of Funds and Technical & Design Support.
The complete lack of interest from incubators also has a lot to do with the thought process involved with the types of innovations that are Urban focused, vs those that are rural focused. Those that have an urban focus seem to be more on the lines of the western thought processes and seem to generate more interest while the innovations with a rural focus, though very practical, seem very archaic to the common man. This diverts the interest of the incubators as well.
Organisations like the National Institute or Rural Development and initiatives like Make in India are trying to change this mind set, but we will need the involvement of the general public and the teachers of the nation, like our mentor, the late, Dr. APJ Abdul Kalam, to get the word out to the world at large.
http://www.nird.org.in/