Are you interested in the human language? Do words and pronunciations make you giddy? If so, than it sounds like you should major in linguistics. Linguistics, by the way, is the study of the human language. As a linguistics major, you'll learn all about phonetics (the study of acoustics and the interpretation of speech), phonology (the pattern of sounds), morphology (the structure of words), syntax (the structure of sentences), and much, much more.
With a degree in linguistics, you can pursue your passions in almost any career field. Here's a list of popular jobs for recent linguistic graduates: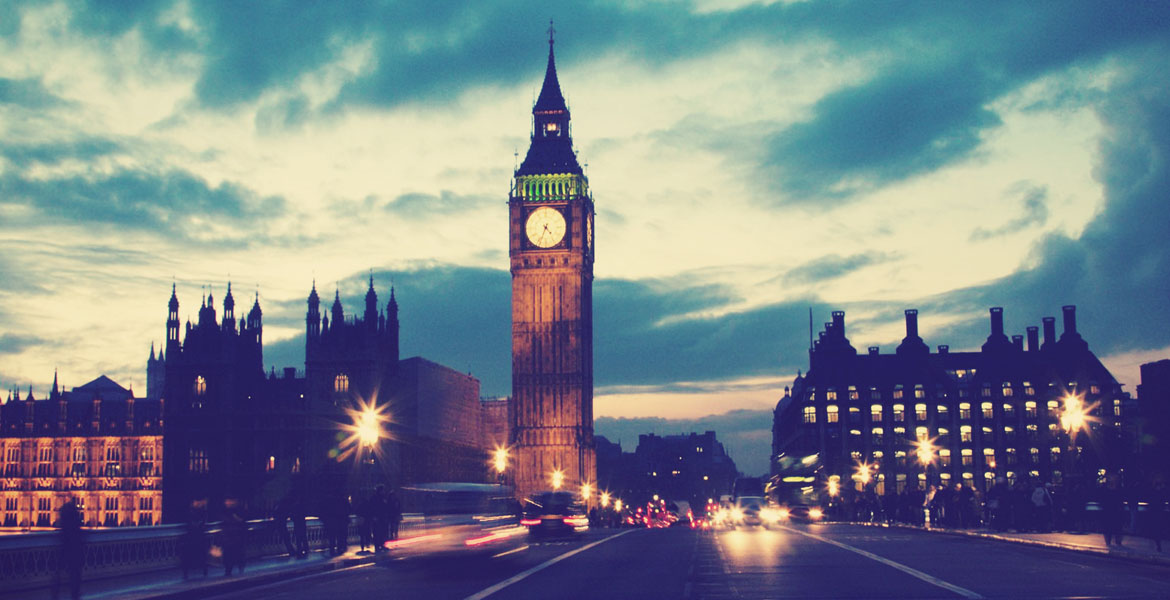 Education: People with a linguistics degree can go on to teach in universities, develop teaching materials for companies, train other teachers, and design teaching programs for people of all ages.
Teach English as a Second Language (ESL): Many individuals pair their degree with a program in Teaching English as a Second Language (TESOL). As an English teacher with the cross-cultural experience that comes with a linguistic degree, you can easily find jobs abroad
Translator or Interpreter: Translators are in high-demand. With a linguistics degree, you can start your career in any hospital, courtroom, or university
Publishing/Editor: The verbal skills and attention to detail that linguistic majors possess make them perfect candidates for editing, journalism, and writing jobs
As you can see, there are plenty of opportunities for linguistics majors. Although, to launch your career, you'll need the best teachers, resources, and connections you can find. Luckily for you, I have a list of the top 10 universities for linguistic majors in the United Kingdom:
University of Surrey
Number ten is topped by the University of Surrey. Located in southwest London, Surrey is considered one of the top international universities in the UK with a total of 15,000 students from 120 different countries. Although, Surrey is primarily famous in the fields of Psychology and Engineering, its linguistics department is not to be ignored.
The university features a world-renowned research center called the Surrey Morphology Group (SMG) that is dedicated to the study of languages and dialects. Surrey also provides programs in theoretical, descriptive, and typological linguistics. Year round workshops featuring established academics as guest speakers are provided to help further research and studies.
To learn more, visit Surrey Linguistics
University of Southampton
The University of Southampton was established in 1920 and currently has over 200,000 students. Ranked 81st in the world, Southampton specializes in Business, Engineering, and Biology.
At Southampton, you're provided the option of studying linguistics while learning a brand new language, such as German, Spanish, Portuguese, and French. During your third year, you'll be able to study abroad in the country where you're language is spoken.
To learn more, visit Southampton Linguistics
Newcastle University
Established in 1834 and granted university status in 1963, Newcastle is considered one of the top universities in the world. Located on the northeast side of England, the school is most famous for specializing in medicine, architecture, and art & design.
The university offers a wide-range of undergraduate and post-graduate courses in linguistics. Newcastle houses the Centre for Research in Linguistics and Language Sciences (CRiLLS).Composed of over 40 staff members who are leaders in the linguistic field, CRiLLS is one of the largest research centers for Linguistic studies in Europe.
To learn more, visit Newcastle Linguistics
The University of Bedfordshire
"…the nine researchers in English at Bedfordshire University produced a higher proportion of top-rated research than the 88 entrants from Oxford" – Times 18/12/2014
The University of Bedfordshire is a relatively new school that focuses on journalism, marketing, and HR. Founded in 2006, Bedfordshire has made astounding strides in linguistic studies, worldwide.
The University of Bedfordshire offers various B.A., M.A., and PhD programs in the study of the English Language and linguistics. Classes include an in-depth analytical study of linguistics in various cultures and in the work environment. Their Centre for Research in English Language Learning and Assessment (CRELLA) has grown international acclaim for the social and economic impact its research has had over the years. CRELLA's research has actually been used to by the United Kingdom's government to help develop current English language assessments.
To learn more, visit Bedfordshire Linguistics
Lancaster University
Established in 1964, Lancaster is located in northwest England near Manchester and Liverpool. Lancaster University is a collegiate school. Composed of eight different colleges and housing over 12,000 students, Lancaster is ranked in the top 1% of universities, worldwide.
Lancaster University's Linguistic and English Language Department is considered one of the largest in the UK. With more than 30 full-time staff members and a community of around 170 PhD students, the university offers a strong, supportive environment for any linguistics major.
To learn more, visit Lancaster Linguistics
University of Edinburgh
The University of Edinburgh was established in 1583 and is one of the oldest universities in the UK. Edinburgh is a collegiate university made up of 22 schools and populated by almost 30,000 students, 6,000 of them international.
Most notable for specializing in linguistics, it's no wonder why the University of Edinburgh is ranked in fifth place. Edinburgh's Department of Linguistics and English Language provides expert supervision and an array of subjects such as sociolinguistics, speech technology, morphology, and the evolution of language.
To learn more, visit Edinburgh Linguistics
University of Oxford
The prestigious University of Oxford takes number four with their Modern Language and Linguistics program. Founded in 1096, Oxford is regarded as the oldest university in the UK. Composed of thirty-six colleges and 6 permanent private halls, Oxford is most notable in the fields of law and the humanities.
Oxford's Modern Language and Linguistics program offers regular seminars for students to explore, learn, and grow in their studies. A few seminars offered this term include General Linguistics, Romance Linguistics, and Endangered Languages. Coupled with a language study of their choice, students can pursue a degree in various theoretical and applied linguistic courses. Oxford's BabyLab is a linguist major's dream as they study the cognitive and phonological development of infants.
To learn more, visit Oxford Linguistics
University College London
Number three is The University College London. Known as "London's Global University," UCL is ranked seventh in the world. Founded in 1826, UCL specializes in Medicine, Science, and Law.
University College London offers a world-class research facility for their linguistics students. Staffed by fifteen pioneers and leaders of the linguistic world, UCL utilizes small-group teaching to ensure a supportive and friendly atmosphere for their B.A., M.A., and PhD level students to learn and achieve. If you decided that University College London is the school for you, you'll soon find yourself working side-by-side with leading experts in psychology, cognitive science, and philosophy.
To learn more, visit UCL Linguistics
The University of Sheffield
The public University of Sheffield slips in at number two. Founded in 1828, Sheffield currently houses around 27,000 students from over 120 different countries. With five Nobel Prize winning Alumni and six Queen's Anniversary Prizes, Sheffield has set the standards in all academic fields for the past two centuries. The Linguistics Department included.
The English Language and Linguistics Department of Sheffield focuses on four sub-areas of linguistics: theoretical structure, historical, dialectology, and experimental. Sheffield's Center for Linguistic Research (CCLR) provides its students experience in intense research, web design, and podcast production.
To learn more, visit Sheffield Linguistics
University of Cambridge
This comes as no surprise. The number one school for linguistics in the UK is the collegiate University of Cambridge. Established in 1209, Cambridge is the second oldest university in the UK. Considered unusual for having no actual campus, Cambridge is actually composed of 31 self-governing colleges around the world.
Adopting an interdisciplinary approach to theoretical an applied linguistics, the main goals of the linguistics department of Cambridge are:
to achieve excellence across a broad spectrum of linguistic research
to provide high quality teaching informed by current research
to foster a broad and integrated approach to the study of linguistics(1)
Staffed by a mix of internationally known linguistic experts, Cambridge regularly invites speakers to present on the subject of syntax, phonology, phonetics, and much more.
To learn more, visit Cambridge Linguistics
So, there we have it. The Top 10 Universities for Linguistics in the UK, as well as, some of the oldest and prestigious schools in the world. If you'd like to learn more about these notable universities, I encourage you to visit their websites. Take a tour of their campus and visit their linguistics departments. See how you like it. See what you learn. As Samuel Taylor Coleridge once said:
"Language is the armory of the human mind."
Resources: Department Of Theoretical And Applied Linguistics | Faculty Of Modern And Medieval Languages". Mml.Cam.Ac.Uk, 2016, http://www.mml.cam.ac.uk/dtal.
"SI-UK: Move Forward. Be Great.". SI-UK: Move Forward. Be Great., 2016, http://www.studyin-uk.com/studyuk/linguistics/.
(2)"What Is Linguistics? | Linguistic Society Of America". Linguisticsociety.Org, 2016, http://www.linguisticsociety.org/resource/what-is-linguistics%3F.
"Why Major In Linguistics? | Linguistic Society Of America". Linguisticsociety.Org, 2016, http://www.linguisticsociety.org/content/why-major-lin
Whether you're aiming to learn some new marketable skills or just want to explore a topic, online learning platforms are a great solution for learning on your own schedule. You can also complete courses quickly and save money choosing virtual classes over in-person ones. In fact, individuals learn 40% faster on digital platforms compared to in-person learning.
Some online learning platforms provide certifications, while others are designed to simply grow your skills in your personal and professional life. Including Masterclass and Coursera, here are our recommendations for the best online learning platforms you can sign up for today.
The 7 Best Online Learning Platforms of 2022